Planning
Below is the detail of the establishment you selected.
Use back button to return to the state listings or search above to look elsewhere.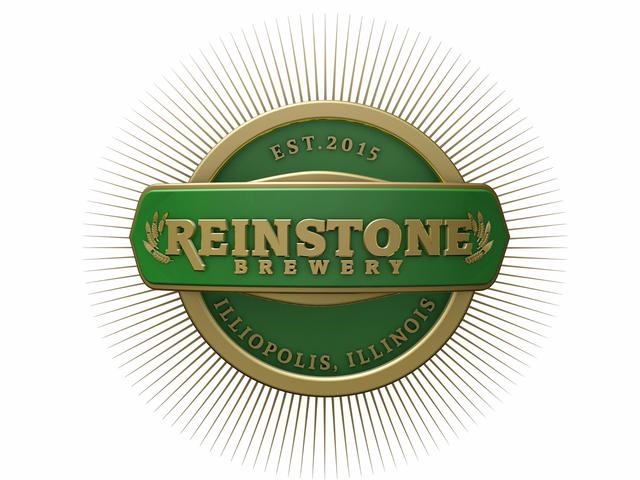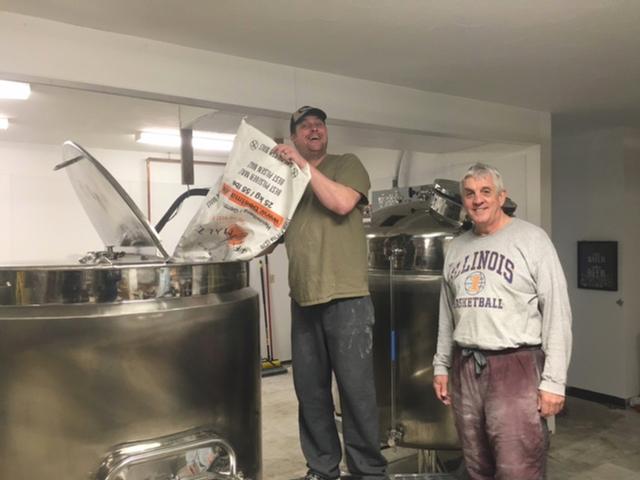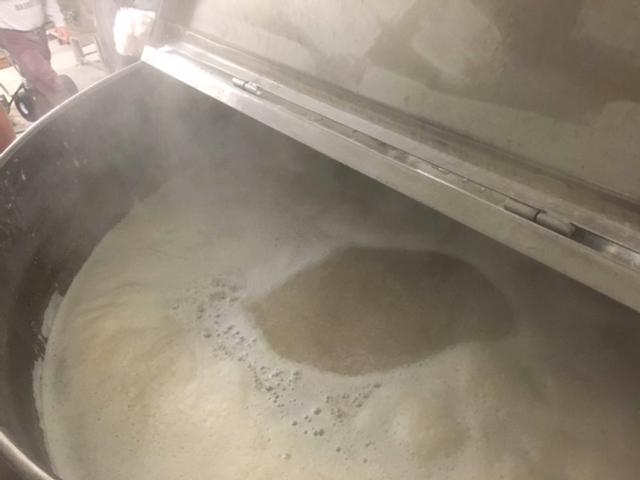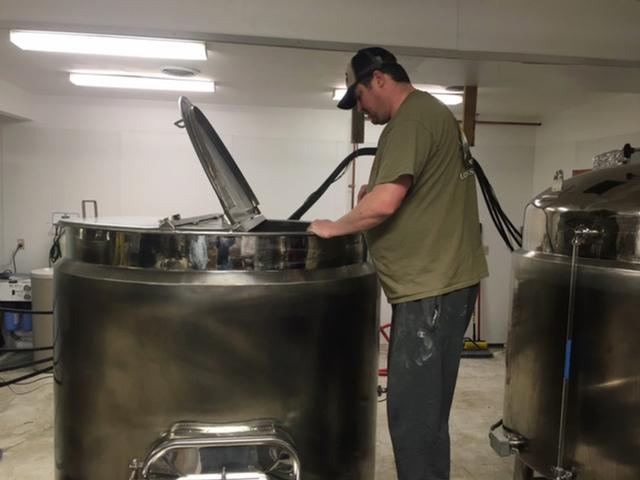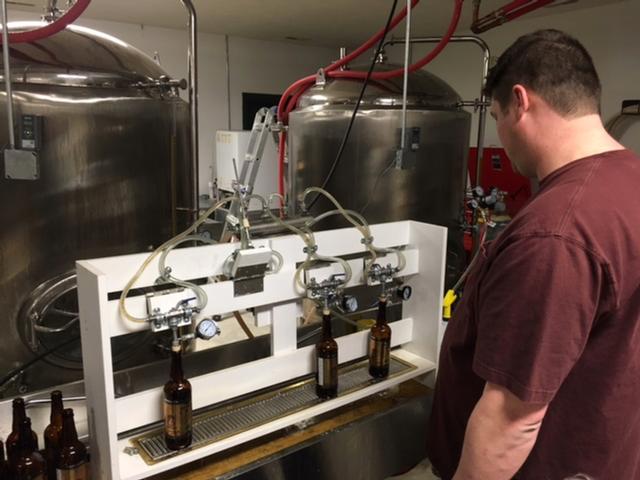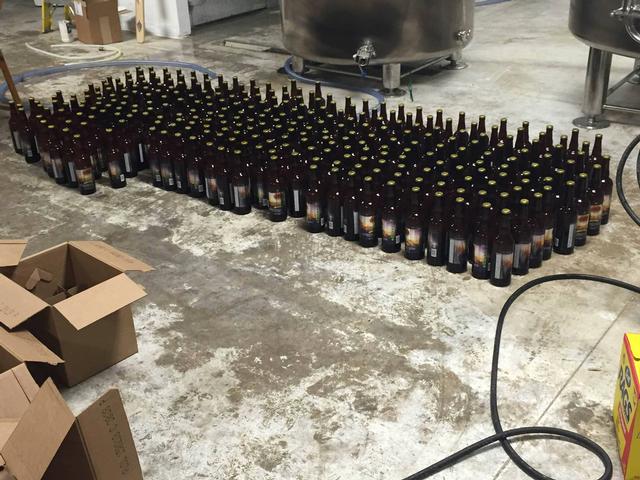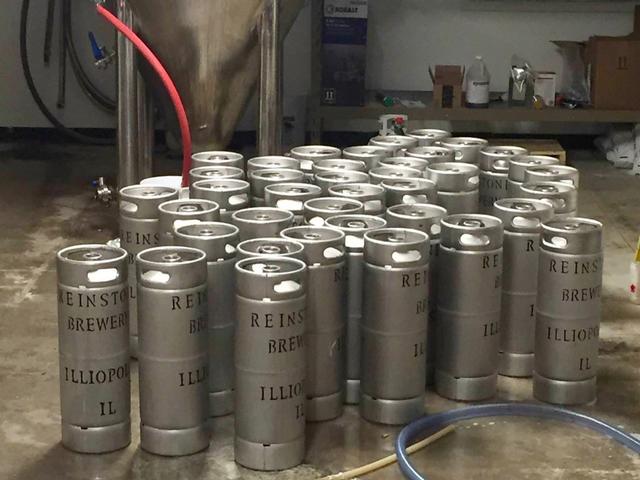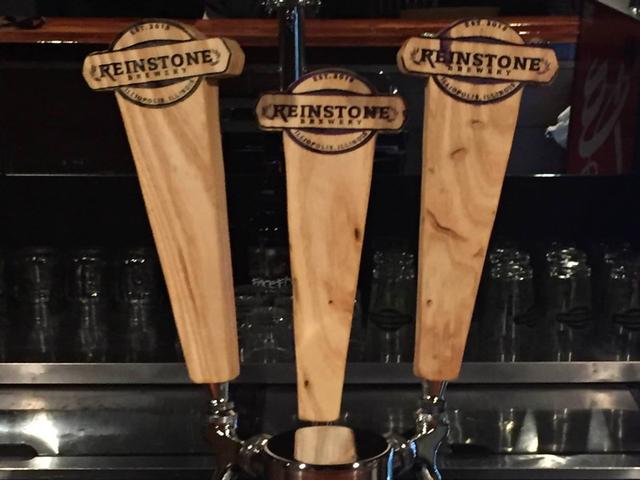 Reinstone Brewery
523 West Matilda Street
Illiopolis, Illinois
217-638-1227
www.reinstonebrewery.com
Features:
Handicap Accessible

About Us:
Reinstone Brewery is a production facility. We are NOT OPEN TO THE PUBLIC - NO TOURS, NO TASTING ROOM, NO GIFT SHOP OR RETAIL SALES. Our brewery bottles and kegs our fine brews for distribution to finer bars, restaurants, liquor stores and retailers.
What differentiates you from the competition?
President/ Brewer, Joseph Reinders, "It is the sincere belief of Reinstone Brewery that a truly exceptional beer can only be produced with fresh ingredients, proper brewing techniques and ample time." "Thank you for your support."
What's On Tap?
INTERSTELLAR STORM AMERICAN WHEAT - pale in color, cloudy and unfiltered, refreshing flavors. Hallertauer Mittelfruh and Tettnanger hops. 4.4% ABV

PILSNER - light color with a dense rich head, flavor is slightly grainy with firm but appropriate hop bitterness. Hallertauer Mittelfruh and Tettnanger hops. 5.5% ABV

STICKE ALT - copper colored with an aromatic hop presence, firm creamy head, and a balanced finish. Hallertauer Mittelfruh and Spalt hops. 6.5% ABV

RYE INDIA PALE ALE - rye adds a spicy complexity to this India pale ale. Generous amounts of American hops. 8.4% ABV

BAD SAMARITAN DOUBLE IPA - rich, flavorful and extremely hop forward, crisp clean finish. Dry hopped with Amarillo, Centennial, and Simcoe hops. 9.0% ABV

* Special Release * AMERICAN PALE ALE - Floral, fruity, and citrus aromas and flavors. Light in body with a subtle and clean maltiness and medium-high hop bitterness. Generous amounts of Galaxy, Simcoe, Amarillo, and Centennial hops. 5.9% ABV


While we don't serve our fine selection of brews on site, you can find them at:

BARS - PUBS - TAVERNS - RESTAURANTS - WINERIES

4 Queens Wine Lounge & Gaming Parlor - Illiopolis

Uncle Monkey's - Illiopolis

Donnie's Homespun Pizza - Decatur

Decatur Brew Works - Decatur

Lock Stock & Barrel - Decatur

Fire & Ale - Sherman

Balen's Bar & Grill - Springfield

Engrained Brewing Company - Springfield

Pease's at Bunn Gourmet - Springfield

Brewhaus Fine Spirits - Springfield

Hy-Vee Market Grille - Springfield

Norb Andy's Tabarin - Springfield

Craft Beer Bar - Springfield

The Rail Golf Course - Springfield

Fox Run Restaurant & Lounge - Springfield

Boar's Nest Restaurant Bar - Athens

Chatham Tap Room - Chatham

Danenberger Family Vineyards - New Berlin

Sheedy Shores Winery - Loami

Gusto's Family Pizza - Dawson


GROCERY STORES - WINE/ LIQUOR STORES

Johnson's Market - Illiopolis

The Corkscrew - Springfield

Friar Tuck Beverage - Forsyth (Decatur)

Friar Tuck Beverage - Springfield

Friar Tuck Beverage - Bloomington

709 Cut-Rate Package Liquors - Springfield

Famous Liquors - Springfield

It's All About Wine - Springfield

Party House Liquors - Springfield

Famous Liquor - Lincoln

Hy-Vee Wine & Spirits - Springfield

The Winery - Decatur

Riverton Party Store - Riverton


Current Events:
AUGUST 6 - Summer Craft Fest at Engrained Brewing Company, Springfield. Meet our founder and brewer, Joseph Reinders. Try a selection of current beers. 12 PM - 4 PM

AUGUST 27 - WineRocks Rowdy Jones at Danenberger Family Vineyards, New Berlin. Meet our founder and brewer, Joseph Reinders. Try a selection of current beers. Rowdy Jones provides the entertainment. 4 PM - 8 PM