Micro
Below is the detail of the establishment you selected.
Use back button to return to the state listings or search above to look elsewhere.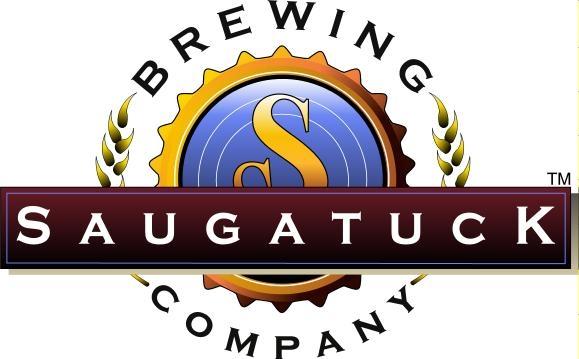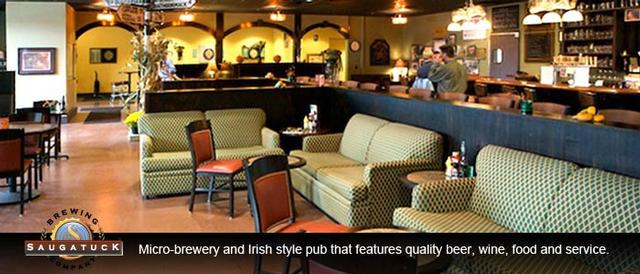 Saugatuck Brewing Co.
2948 Blue Star Highway
Douglas, Michigan
269-857-7222
www.sbrewing.com
Features:
Tours
Retail Sales
Food Served
Gift Shop
Handicap Accessible

Hours:
Sun-Thurs 11:30-9, Fri. 11:30-10
Sat. 11:30-11
What differentiates you from the competition?
Large family-friendly pub with full menu

15 rotating taps- featuring well-known mainstays, specialty and experimental brews

"Brews by You"- Our Brew on Premise System- Come brew your own craft beer!

Live music every Saturday night!
What's On Tap?
Oval Beach Blonde-5.3% ABV
Starburst Wheat-5.1% ABV
Neapolitan Milk Stout (Nitro)
True Scot-5.4% ABV
ESB/Amber-5.2% ABV
Bonfire Brown-5.4% ABV
Boathouse Stout-3.9% ABV
Oatmeal Stout-5.2% ABV
Pier Cove Porter-5.0% ABV
Hop on a Blonde-7.0% ABV
Pathfinder Pale Ale-4.8% ABV
Smoked Porter-6.4% ABV
Darker Than Your Soul Stout-6.5% ABV
Double Black IPA-6.8% ABV
Singapore IPA-7.0% ABV
Lucky Stone Hard Cider-6.4% ABV
Current Events:
*Every Tuesday- Team Trivia, starts at 7pm (free to play, chance to win $$$)

*Every Thursday- Team Bingo, starts at 7pm (free to play, chance to win $$$)

*Every Saturday- Brewery Tours, Starts at 2pm, $7.50 per person, includes tour of brew house, complimentary beer tasting, and free SBC logo pint glass or growler!

*Every Saturday- live music in the pub!