BrewPub
Below is the detail of the establishment you selected.
Use back button to return to the state listings or search above to look elsewhere.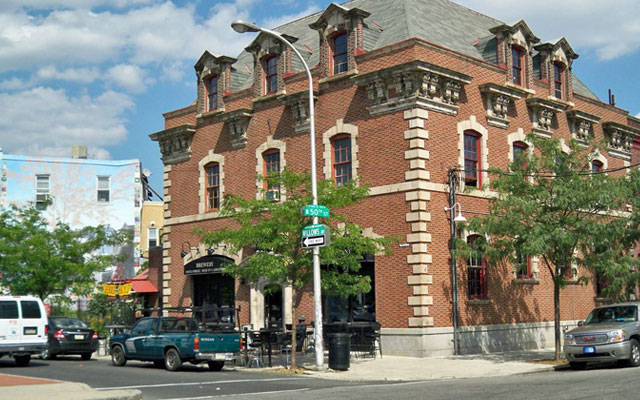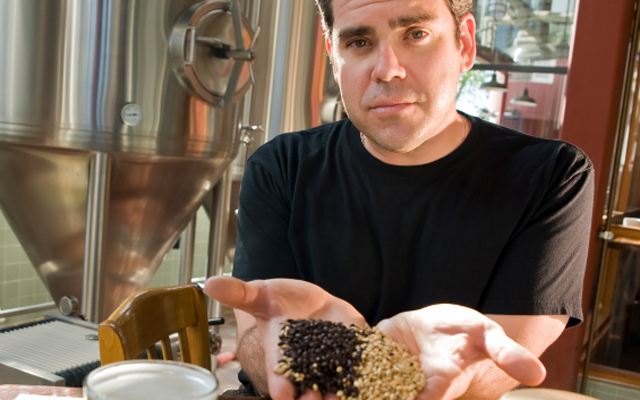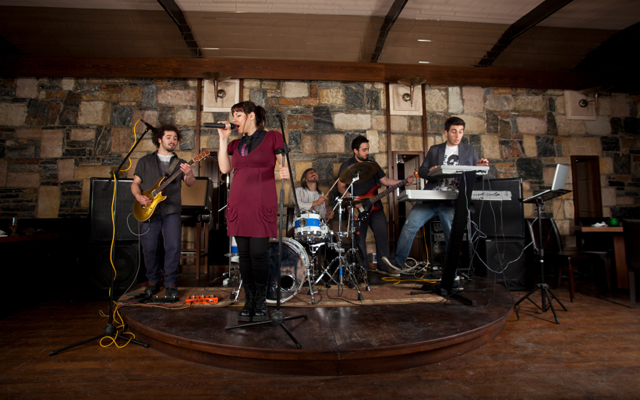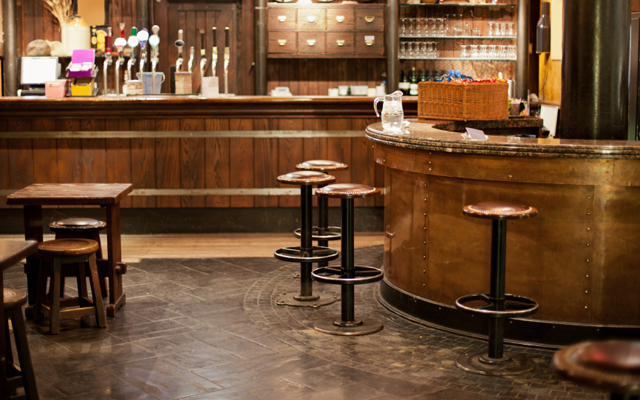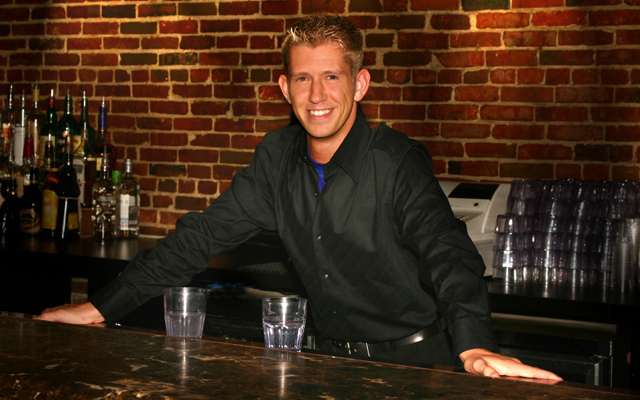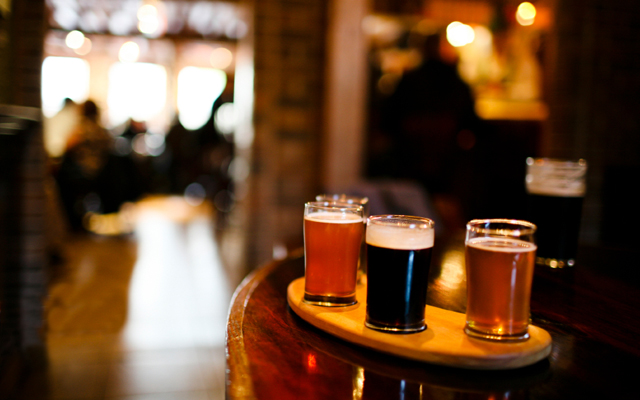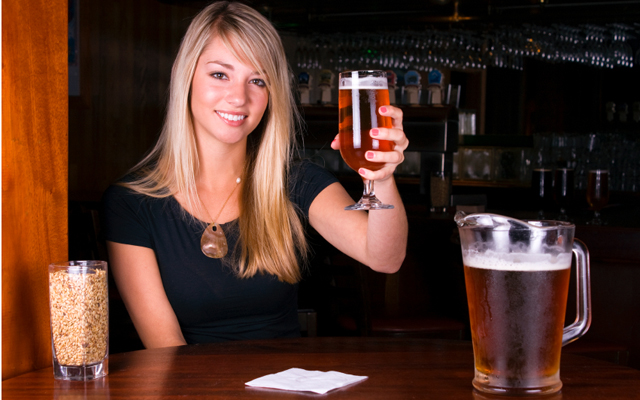 Fictitious listing: for promotional purposes only
The Cracked Crock
123 Brewery Lane
Anytown, Florida
217-572-1572
www.YourWebAddressHere.com
Proudly Accepts:
Beer Tours USA "Beer Patriot" Membership card

Our Offer: Beer Tours USA Beer Patriot Members receive Mug Club Pricing on Beer, 20% off Food & Logo Merchandise
Features:
Distillery
Tours
Retail Sales
Food Served
Gift Shop
Handicap Accessible

Hours:
Sunday - Thursday: 11 AM - MIDNIGHT
Friday - Saturday: 11 AM - 1 AM

About Us:
Founded in 2006 by seasoned homebrewer Chuck Costello and his wife, Kelly, The Cracked Crock was one of Florida's first craft breweries and the state's first micro-distillery.

Located in the historic St. John's Building, the building was constructed in 1887 as a hospital. The architecture and build quality are unparalleled today, which eased its transformation into a brewery and distillery.

A full array of distilled spirits is available as well as our award-winning beer selection, on tap, growlers, and kegs. We hope to add a bottling line in the near future, which will allow for outside distribution.
What differentiates you from the competition?
We feature all-grain recipes from certified organic farms. We never pasteurize our beer. Our full-time brewer is Jon Roth, a Master Brewer trained at Siebel Institute of Technology. Our Chef, Keith Carlino, is a national culinary champion. Our meats are from the farm where we send our spent grain for feed. This unbeatable combination makes our beer and food pairings unique!
What's On Tap?
BEERLY LEGAL LAGER - traditional, light color, crisp, refreshing - ABV 4.0%

PRE-PROHIBITION PILSNER - fresh maltiness, hints of caramel, plenty of aroma - ABV 5.0%

5 DAY IPA - moderate maltiness, bready, grapefruity - ABV 7.5%

WEE WILLY'S WHEAT - light, crisp, creamy texture, hints of banana and citrus - ABV 5.5%

BIG BEAVER BROWN ALE - medium bodied, light nutty maltiness w/ hints of toast - ABV 6.4%

POLYGAMY PORTER - soft roastiness, lightly hopped, slightly rich - ABV 6.5%

STUMBLIN' STOUT - dominant roasty malt, sweet, creamy - ABV 5.0%
What's Brewing?
HEMP HOP RYE - (late October availability)
BILL'S BELGIAN DUBBEL - (early November availability)
SMOOTH HOPERATOR - (mid November availability)
ALIMONY ALE - (late November availability)
CHUCK'S MAPLE PECAN BROWN - (early December availability)
FIREHOUSE SMOKED PORTER - (mid December availability)

Current Specials:
CRAFT BEER DIRECTORY FACEBOOK SPECIAL - Show us your Facebook Status posting featuring our Cracked Crock listing and receive 10% off your bill!

MONDAYS: - Fight or flight Mondays! - $3 off all flights of beer with appetizer purchase
TUESDAYS: - Two for Tuesdays! - 2 for 1 wings all day! Mix or match our famous flavors
WEDNESDAYS: - Hump Day Happy Hour! - $3 pints and ½ price appetizers from 4 PM - 6 PM
THURSDAYS: - Thirsty Thursdays! - $3 off all growler refills $2 off our distilled spirits
FRIDAYS: - Fabulous Fish Fridays! - All you can eat Walleye $6.95 Whole Catfish $7.95
SATURDAYS: - Scrumptious Sicilian Special! - All You Can Eat: featuring Nick's Pizza, Pasta (with Grandma Cianferri's famous recipe sauce), Caesar Salad $6.95 from 11 AM – 5 PM
SUNDAYS: - Family Sundays! - We feature family style dining with a special menu
Current Events:
ENTERTAINMENT:

WEDNESDAYS: Digital Dynamite Karaoke @ 8 PM
THURSDAYS: iPlay Music @ 8 PM
FRIDAYS: Live Entertainment @ 8 PM (see Calendar for details)
SATURDAYS: Live Entertainment @ 8 PM (see Calendar for details)
SUNDAYS: Ebony & Ivory from 1 PM – 5 PM

BREW & BRATS FOR TOTS with John Devaney on the grill! Every Saturday in October, receive a fresh charcoal grilled brat, brew (root beer for kids), and tater tots for $8. All proceeds will be donated to the ANYTOWN CHILD ADVOCACY CENTER. Brats donated by Heinkel Packing, brew donated by the Cracked Crock, and tater tots, condiments and outdoor charcoal grilling services provided by John Devaney Banquets & Catering. 11 AM - 7 PM
Upcoming Events:
SPARE CHANGE? Every Saturday in November, round up your ticket to the next $1, $5, $10 or more, and all additional proceeds will be donated to the local FAMILIES OF FALLEN FIREFIGHTERS.

AHA LEARN TO HOMEBREW DAY is Saturday, November, 3. Beach Bums Homebrew Club will be on premises teaching the art of homebrewing. Learn about the process, extract vs. all-grain, and various beer styles. Samples will be available, brewing starts at NOON.

HAMBURGERS FOR HEROES on Sunday, November 11 (Veterans Day). For a donation of $5 or more, receive a hamburger, french fries or onion rings, and a drink (lemonade, tea, water). All proceeds will be donated to the BEACH COUNTY WORLD WAR II HERO FLIGHT for WWII veterans to go to Washington, D.C., to see the World War II Memorial and other monuments scheduled in March. All food is donated by the Cracked Crock, condiments and outdoor charcoal grilling services provided by John Devaney Banquets & Catering. 11 AM - 7 PM

December will feature several "Estate Brews". Every ingredient in the Estate Brew series will come from the Costello Family Farm. Quantities will be very limited. Check back soon, as we will announce the beer styles in the near future!

"CELEBRITY BARTENDER" fundraiser for the WOUNDED WARRIOR PROJECT, held every Saturday in December. Check the Calendar to see who will bartend each day. 10% of proceeds and all bartender tips will be donated to the cause. 1 PM – 4 PM

HAMBURGERS FOR HEROES on Friday, December 7 (Pearl Harbor Remembrance Day). For a donation of $5 or more, receive a hamburger, french fries or onion rings, and a drink (lemonade, tea, water). All proceeds will be donated to the BEACH COUNTY WORLD WAR II HERO FLIGHT for WWII veterans to go to Washington, D.C., to see the World War II Memorial and other monuments scheduled in April. All food is donated by the Cracked Crock, condiments and outdoor charcoal grilling services provided by John Devaney Banquets & Catering. 11 AM - 7 PM